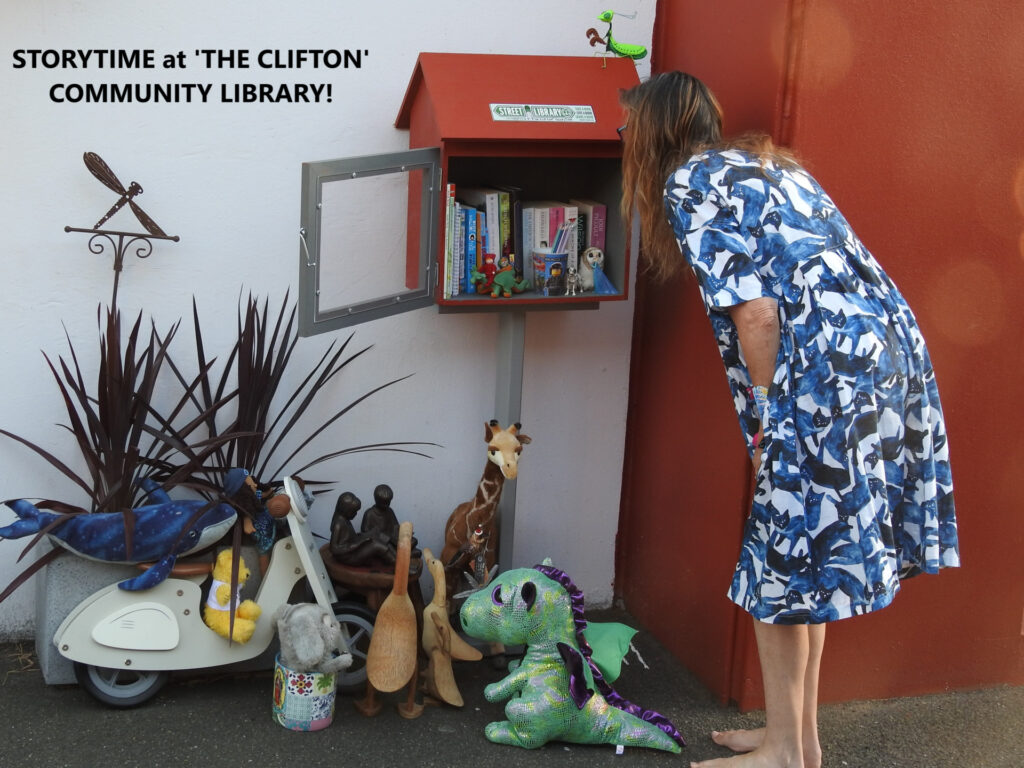 For almost 100 years the Foundry Lane site was an Iron Foundry- 'ANDERSON and RITCHIE'-whose employees created Verandah and Gas Lamp Posts and many other iron products which can still be seen throughout Fitzroy.
All of the homes developed on their former site have in their courtyard an 'Anderson and Ritchie' Iron post brought back 'home' by the site developer when a Supporter Stand from a local Sports Ground was demolished.
Each home also salutes a former employee; hence our library's name 'The CLIFTON'.
My name is Sue Mays and 'The Clifton' is the second time I have experienced the community engagement fostered by establishing and running a Library Box outside our home.
Having a lot of 'foot traffic' is a real asset in creating an 'always busy' Book Box- in Camberwell we were close to a Railway Station and an Aged Care Facility and in Fitzroy we are in a one way street between Brunswick and Napier Streets close to the Lune Croissant Bakery and The Fitzroy Pool; both much frequented community assets!
I enjoy creating and tending a Box Library that caters to a wide variety of age groups and reading interests.
As a life-long reader and an Early Childhood Educator, I value both the sharing of information and the magical ability to transport into another world that books bring.
Each time I check 'The Clifton' I love seeing what others have chosen from and shared with their Community Library.
It is wonderful to regularly hear the sounds of delighted excitement that both the young and slightly older make on discovering an unexpected interactive free literary treat nestled in the alcove beside our front door which wonderfully does open directly onto the footpath.
Long may the magic continue!!!