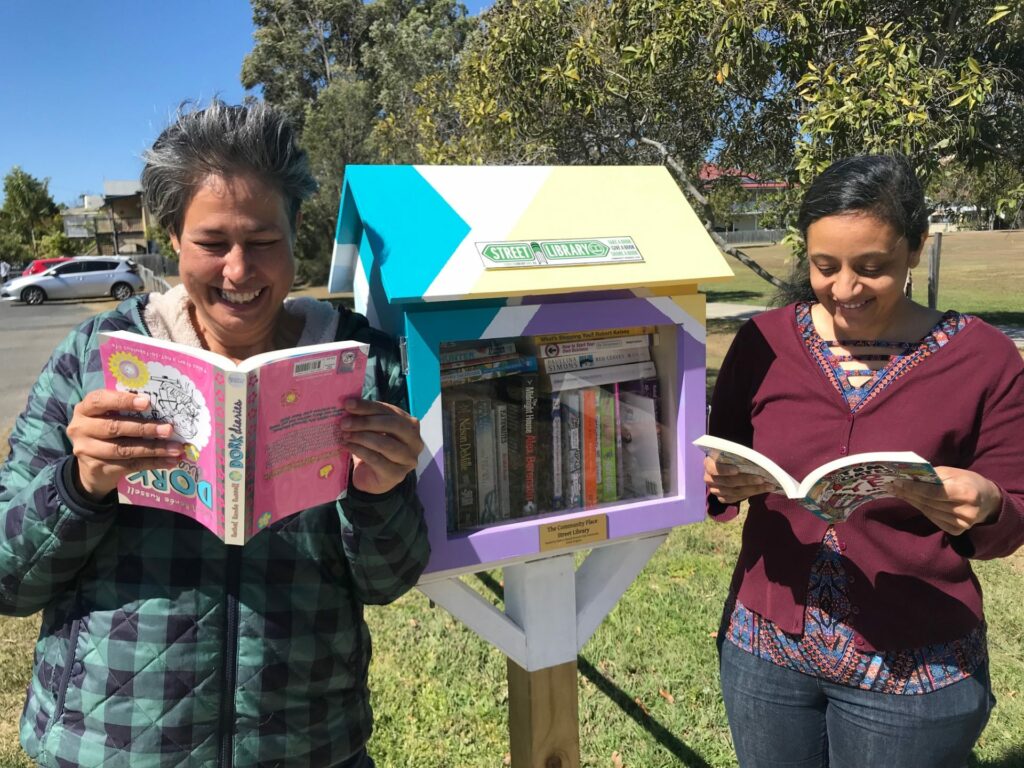 The Community Place operates two community centres in Brisbane, QLD. Two Street Libraries have been installed one at Kalinga Community Centre and the other one is at Stafford Community Centre.
Community Place have recently finished renovating an old Bowls Club and moved from their previous home of 30 years to this great new accessible site.
At The Community Place they offer a wide range of free and/or very low cost activities for the whole community. Each week they welcome community members from all over Brisbane to many groups and activities such as English Classes, Free Fitness activities for Seniors, Book Clubs, Tech Groups, Adult Literacy Support, Playgroups and much more.
They have always loved the idea of having a Street Library. The Community Centre was very fortunate receive funding from Kedron Wavell Services Club to buy two new Street Libraries.
Together with their volunteers they painted the Street Libraries with an eye-catching design to draw the community in. They have a great collection of donated books so come on over and take a look.
"The best part of the Street Library experience is seeing the library filled up when we are not here. Also watching the community members coming and using the Street Library is fantastic".