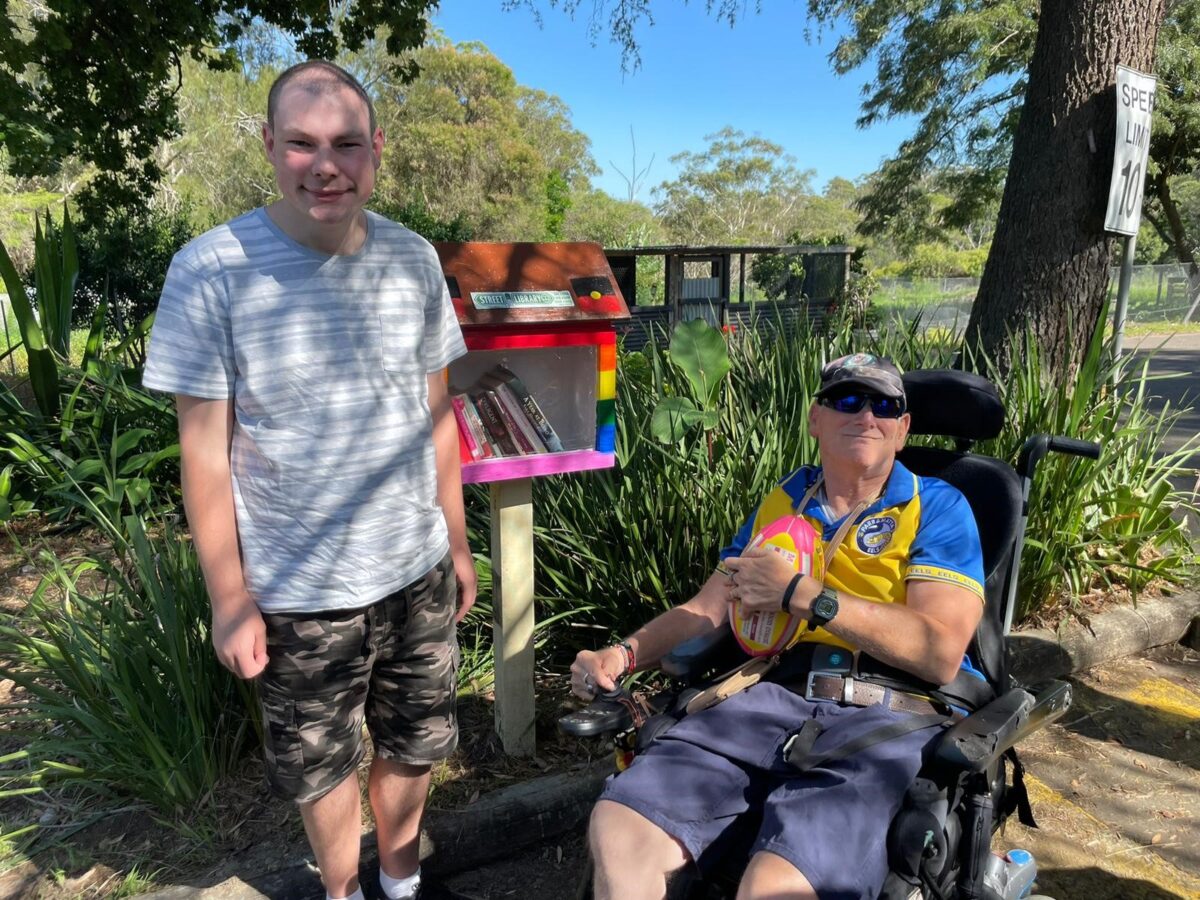 Warrah is a community based organisation in Dural that is dedicated to supporting individuals with a disability across a range of services and settings. Thanks to a generous donation from Hornsby Council, Warrah is now the proud owner of its very own Street Library!
Supported Independent Living resident Kevin, and Day Program participant Zac are both avid readers and are thrilled to have been appointed as Warrah's Street Librarians. Both are looking forward to ensuring the library is well-stocked and regularly cleaned.
Having a Street Library on site gives Warrah's program participants like Kevin and Zac opportunities to take ownership and experience greater autonomy. It fosters community connections and assists with building a sense of pride through their contributions.
All are welcome to visit and enjoy this brand new Street Library, which is located next to the Warrah Farm Shop.
Welcome, Warrah!