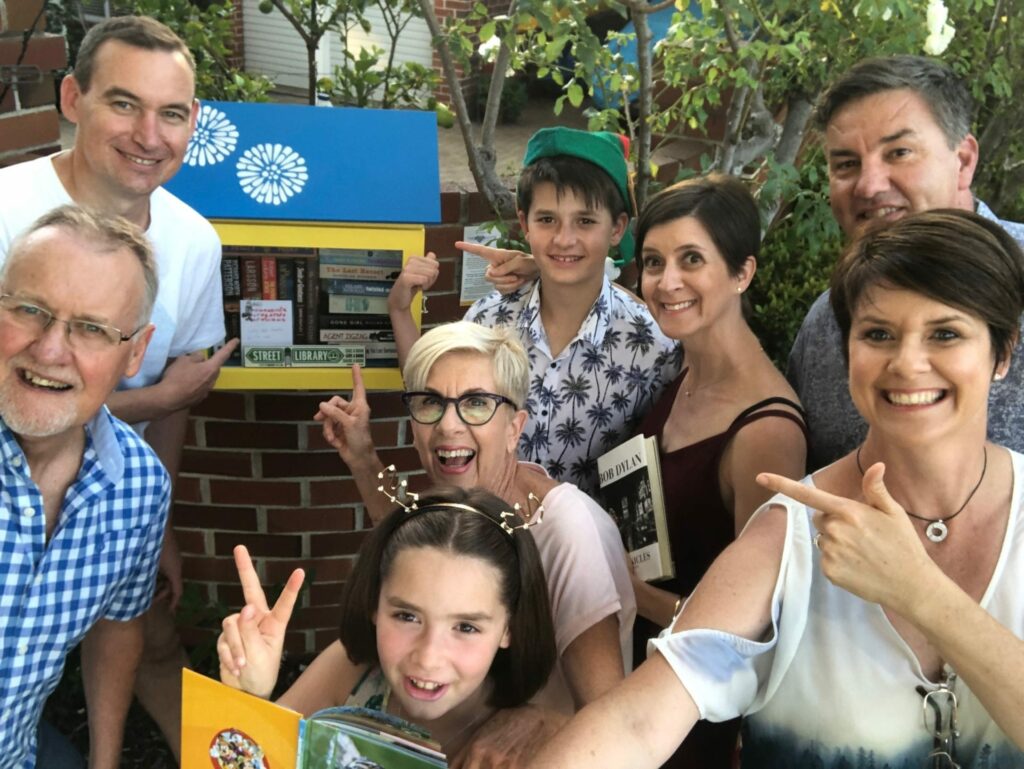 WHAT DOES THE STREET LIBRARY BRING TO YOU AND YOUR
COMMUNITY.
When I retired I decided to join the Street Library Movement after reading about it and the
joy it was bringing to local communities. The thought of sharing the love of reading, building
neighbourhood connections and addressing social isolation inspired me to create something
similar and The Book Nook was launched.
The Book Nook turns over dozens of books weekly. The benefits both to my own life, and to
the community at large, have been numerous.
 Promotes Literacy
What I enjoy about The Book Nook is that it's actually an easy and passive way for someone
to get into a book — there are no library cards to deal with, no endless authors to browse, no
guilt in not returning something on time. It's as simple as it gets when it comes to promoting
literacy and building a community.
 Promotes General Neighbourliness
The Book Nook has been the catalyst for interactions with neighbours that probably wouldn't
have occurred otherwise. The regular checking and rotating of the titles is a great way to get
to know its patrons' reading preferences. I thoroughly enjoy the small talk with a fellow book
lover who has hopefully benefitted from my library.
I receive continuous expressions of delight and encouragement since setting up the street
library. I've also received notes of gratitude, which reinforce the benefits to my library's
readers and the local community.
 Cultivates a spirit of generosity.
I believe that generosity is at the heart of what a street library brings to a neighborhood. At
the end of the day, it's about giving back to the community, and doing some good for the
people who walk and drive by every day. In turn, their generosity is demonstrated by
donating books and keeping the library well stocked for other book lovers to enjoy.