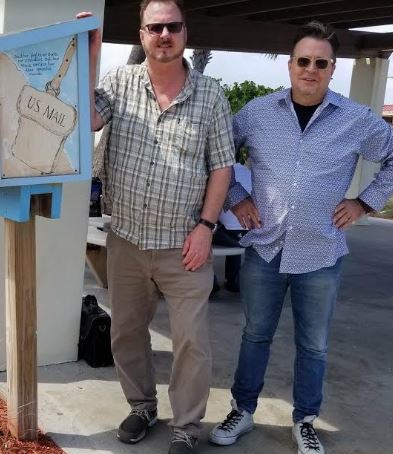 Todd Bol founded the Little Free Library Movement in 2009. Since then it's touched thousands of front yards across the globe. Todd passed away in 2018 and asked his family before his passing to remain involved in the movement and expand the little library idea to not only offer access to a book but all forms of front yard sharing.
Share With Others (SWO) is the Bol family operation started by Todd's brother, Tony, and his wife, Eden. Together, they have launched an organisation that creates high-quality little libraries with an eye towards innovation. Todd's immediate and extended family, including his wife and kids, and nieces and nephews, all participate in it. The organisation offers a wide range of expanded design accessories, including library pole mounts, library weathervanes and finials, steel roofs, and much more. Share with Others also provides free library plaques that allow a library steward to choose and display their library's identity. The titles range from Neighborhood Library to Little Free Pantry to Be Kind Library and many more.
Proceeds from the sales of SWO libraries help to establish the Foundation for Front Yard Sharing in Todd Bol's memory. The foundation has already taken action by serving the American trend that adds essentials items to little libraries during the Covid-19 Pandemic. Over 500 cling-on decals have been sent out for free that identify libraries also serving as little free pantries that include a message that promotes "kindness beyond virus".
Todd Bol's family is delighted to see the great success of Australia's Street Library program. "It only works when little libraries reflect the personality of its own neighborhoods, and that's the story of Street Libraries," said Tony Bol. Sharewithothers.net mentions the good work of Street Libraries in Australia on its website and supports all communities who work towards supporting neighbors through the kindnesses of front yard sharing.