The Book Lovers' Street Library is a spacious and well maintained street library at the corner of Kintail Rd & Glen St. Please visit to take a book and leave a book!
This street library is another true community project, constructed to make reading easier for local kids and their families.
Located at:65 Kintail Road, Applecross Western Australia 6153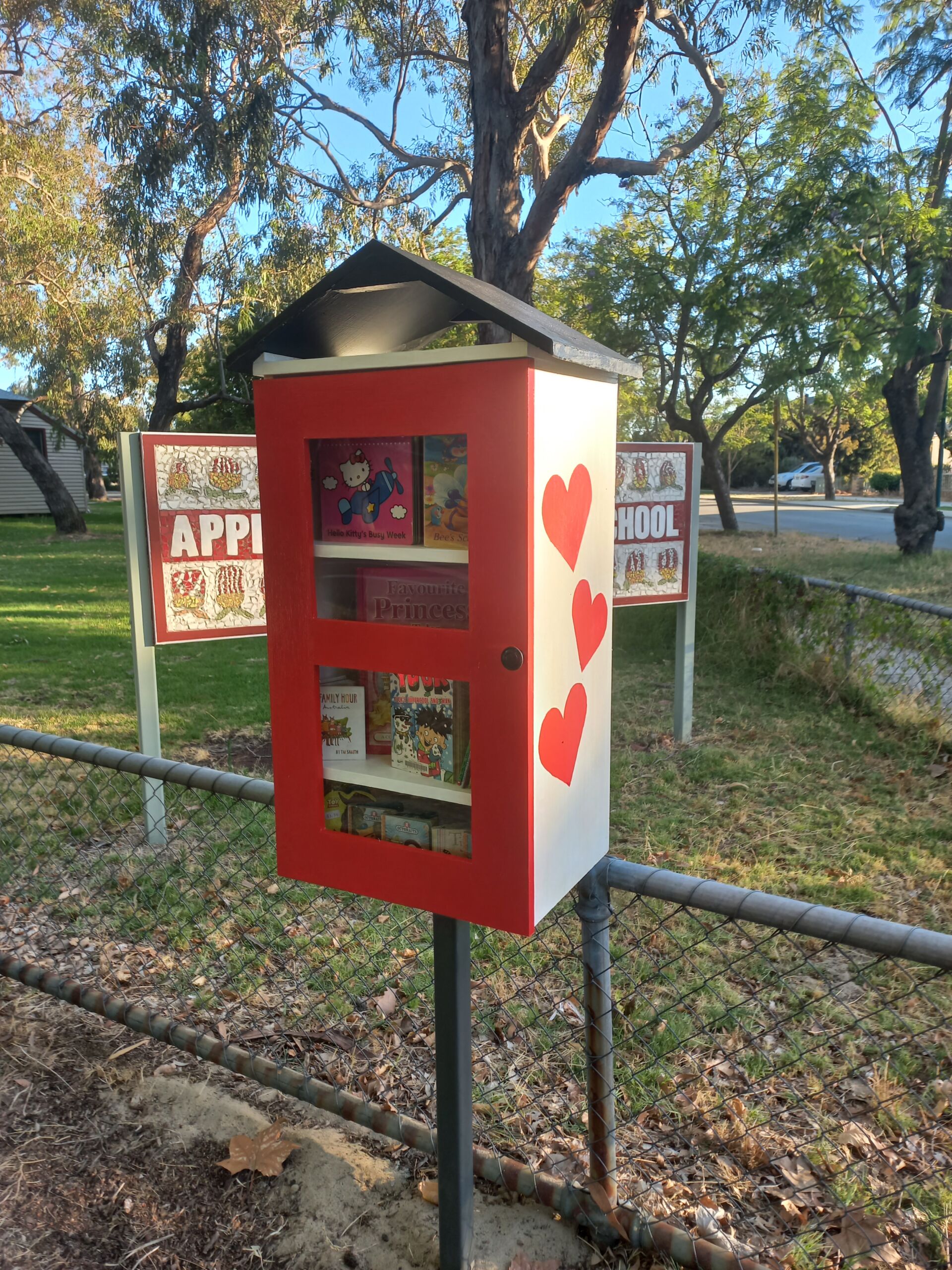 Contact this librarian
We will NOT be forwarding your message if it is regarding donations. You do not need permission to donate your books. Go visit a Street Library today there is no need to fill in this form.