Despite being painted in a Razzle Dazzle Camouflage, we want you to find it, use it and hopefully share a favourite book or two!
Great books – all the time!
Located at:40 Clarence Street, BRUNSWICK EAST VIC 3057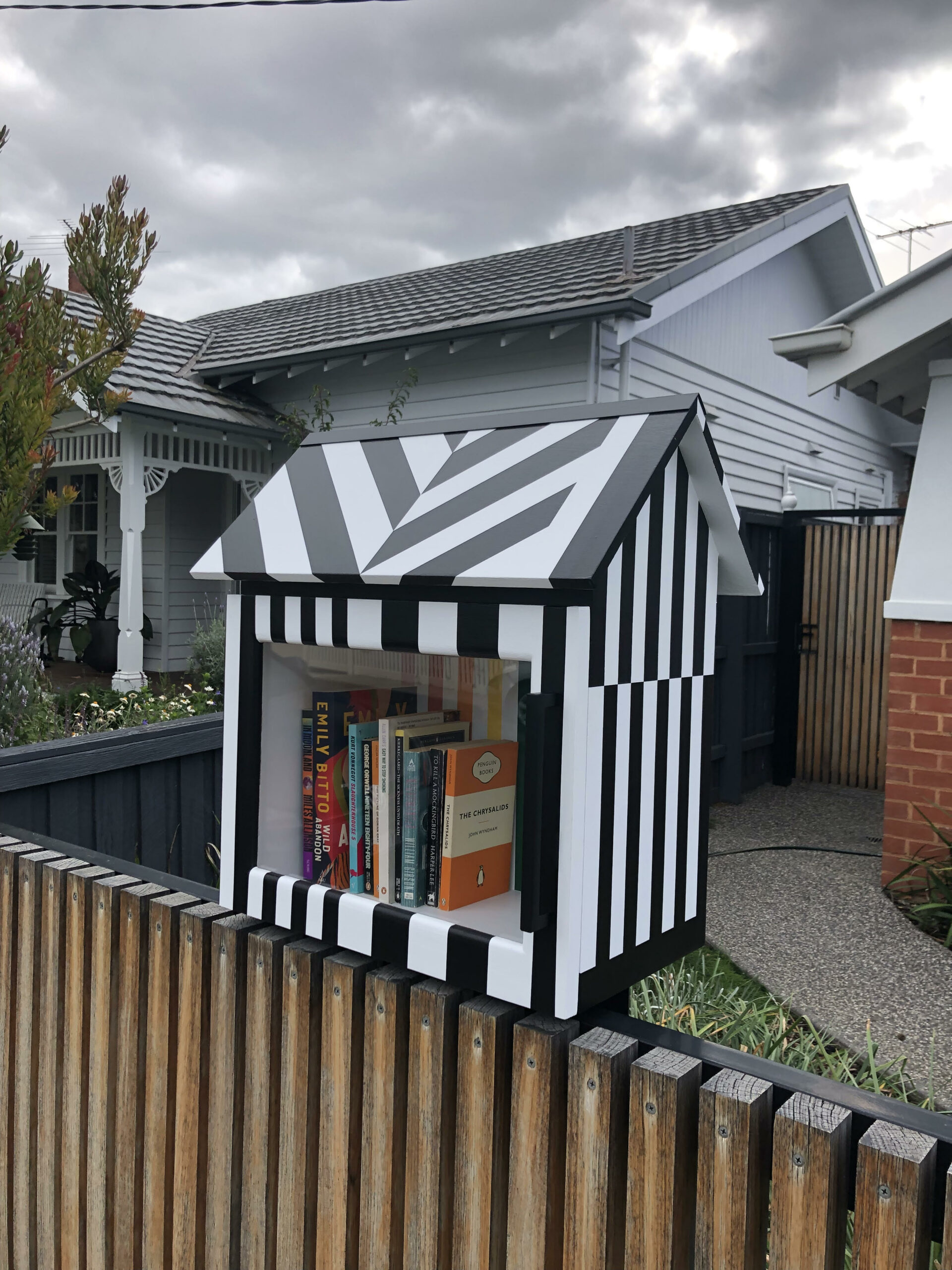 Contact this librarian
We will NOT be forwarding your message if it is regarding donations. You do not need permission to donate your books. Go visit a Street Library today there is no need to fill in this form.