With a prime location in the Arts Precinct in the heart of the city on St Kilda road and kickstarted by a substantial donation of Art Books, the Faculty of Fine Arts and Music Little Library has so much to offer to the community.
Brought to the community by the Faculty of Fine Arts and Music Social Club
Located at:cnr St Kilda Road and Southbank Boulevard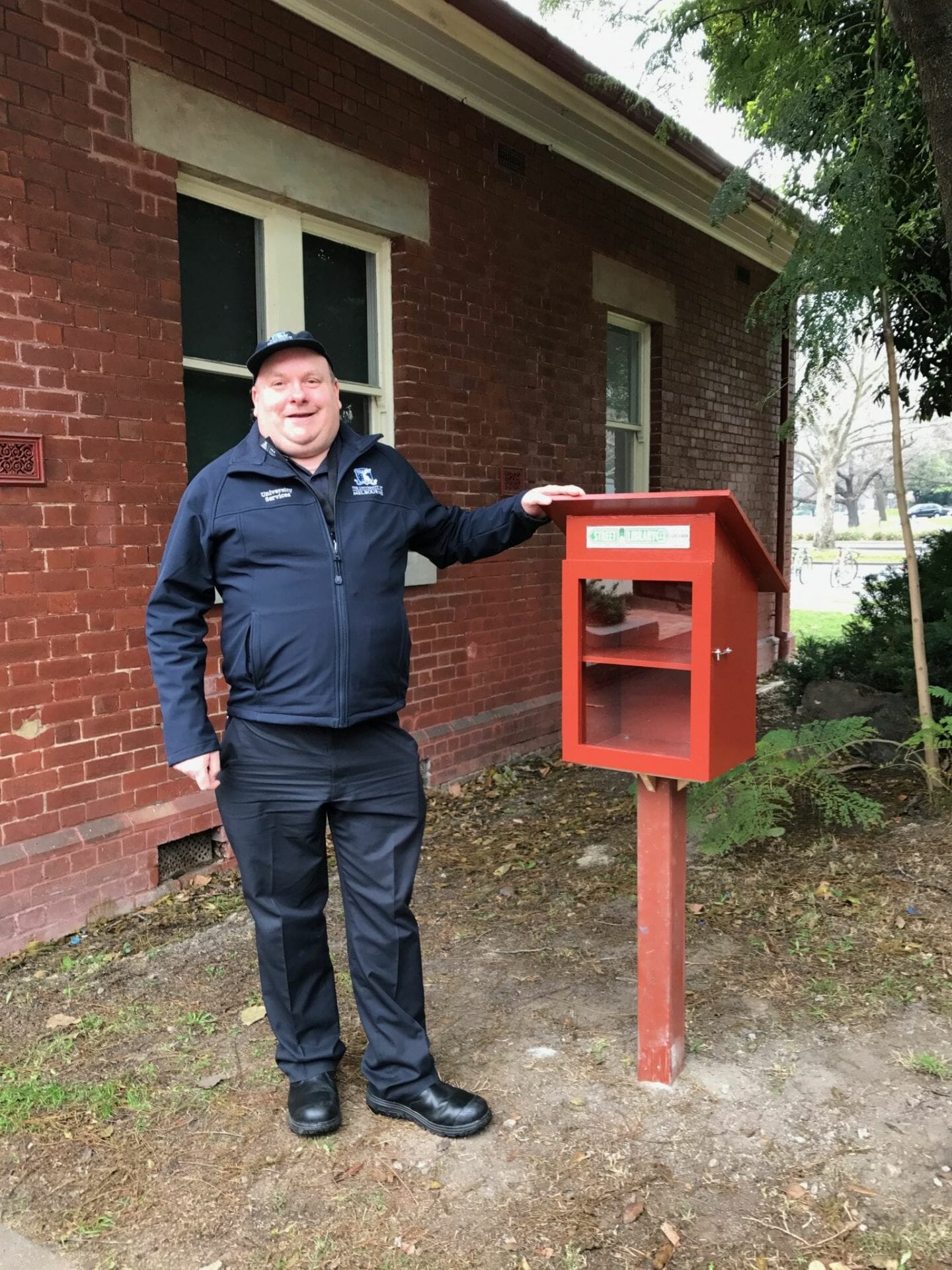 Contact this librarian
We will NOT be forwarding your message if it is regarding donations. You do not need permission to donate your books. Go visit a Street Library today there is no need to fill in this form.