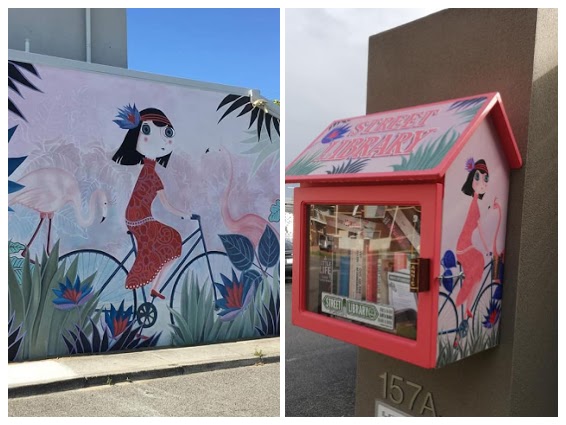 Lulu has a sister!
Visitors to the iconic mural of "Lulu on her Bike", on the corner of Gildercliffe Street and Pingrup Lane, Scarborough (WA), can now see "Little Lulu" and benefit from a Street Library at the same time.
Local resident Annie and her husband Kim installed the wall mural in 2016 to prevent graffiti. It was to beautify an otherwise big, blank wall alongside Pizzaca Cafe's carpark. Annie and Kim have now installed a Street Library featuring accompanying artwork by Lulu's creator, David Smith.
Congratulations Annie and Kim! And thanks from all of us at The Bend for your great community spirit.