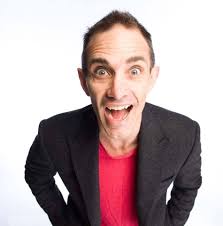 If you could put any book in a Street Library, what would it be and why?

One fish two fish red fish blue fish by Dr Seuss. A wonderful book full of the most delightful nonsense imaginable (and unimaginable!). Wonderful rhymes, great pictures and suitable for readers of all ages.
What book(s) are you currently reading, and what sorts of things do you look for in a 'good book'?

I'm currently reading a novel 'Utopia Avenue' by David Mitchell—the history of a fictional rock and roll band in the late sixties. I LOVE reading books about music—especially memoirs and biographies (I used to be in one!) and Utopia Avenue is a wonderfully involving read that brings the world—and the characters—completely to life. The main thing I look for in a book is that I can get lost in it and this totally fits the bill!

Have you come across a Street Library, if so where and what was your experience?

There's one very near our house. I always have to stop and look at what new books have been added and/or taken away. Occasionally I put one of my books in there and see how long it takes for it to disappear.

Street Libraries are all about the sharing and discovering of new stories. Can you remember a time where you experienced such a discovery in your own life? What advice would you give on how to continue to pass on such explorations of literature?

My mother used to help out at the second hand book stall at our Primary School fete. This meant that for a few months prior to the fete our spare room would fill up with hundreds of donated books. I used to spend hours in there combing through them and squirrelling away my favourites. I still have a collection of stories called 'Worlds to conquer' which is a Readers Digest compilation of extracts from many books about explorers of both exterior and interior worlds. I also have a copy of a motivational book called 'The Magic Power of your mind'. Heady stuff for a primary school student!

What inspired you to become an author?

I loved reading—and writing—from a very early age. I used the books I read as inspiration to write my own cartoons and make my own little books. They were usually ridiculous parodies which used to make my friends and families laugh. When I became a secondary English teacher I began writing similar types of stories for my students in order to show them how much fun writing—and reading can be.

If you could design your own Street Library in any way imaginable, how would it be decorated and why?

As the author of the Treehouse series I think it would be appropriate to make it look like a multi-level treehouse. Each level could house different types of books. And, of course, it would also have a tank full of man-eating sharks and a bowling alley. It would probably end up being quite large. Oh yeah, and it would magically know exactly which book somebody needed at that moment in their lives and put it into their hands.
Bio:

Andy Griffiths is one of Australia's most popular children's authors. He and illustrator Terry Denton have collaborated on more than 30 bestselling books since their first title, Just Tricking, was published in 1997.

In Australia Andy and Terry's books have sold over 10 million copies, won 80 children's choice awards and 10 Australian Book Industry Awards-including Book of the Year for The 52-Storey Treehouse in 2015.

Their much-loved Treehouse Series has been embraced by children around the world and is now published in more than 35 countries. Five of the books in the series have been adapted for the stage and have all had sell-out seasons at the Sydney Opera house, as well as highly successful seasons in the Netherlands, New Zealand and America.

Andy is a passionate advocate for literacy and in 2015 was awarded the Dromkeen Medal to honour his outstanding contribution to Australian children's literature. He is also an ambassador for both The Indigenous Literacy Foundation and the Pyjama Foundation.