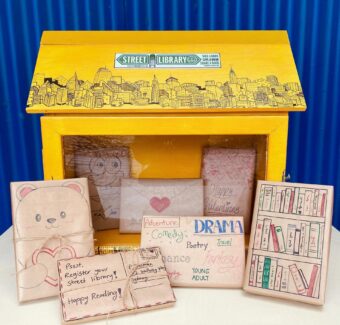 Looking for the perfect date but also want to just curl up on the couch and read a good book?
Take a chance on a blind date with a book this Valentine's Day 
We're calling for Street Librarians and neighbourhood book sharers to create a love buzz by wrapping up books and placing them in local Street Libraries, so everyone has a chance to go on a blind date with a book. We want people to know that they are never alone when they have a good book!

This fun, nifty idea gives readers a great incentive to try something they never would have chosen otherwise.


Share the love by tagging us on Facebook or Instagram. #streetlibraryau 
A big shout out to our wonderful artistic volunteer – Jenny