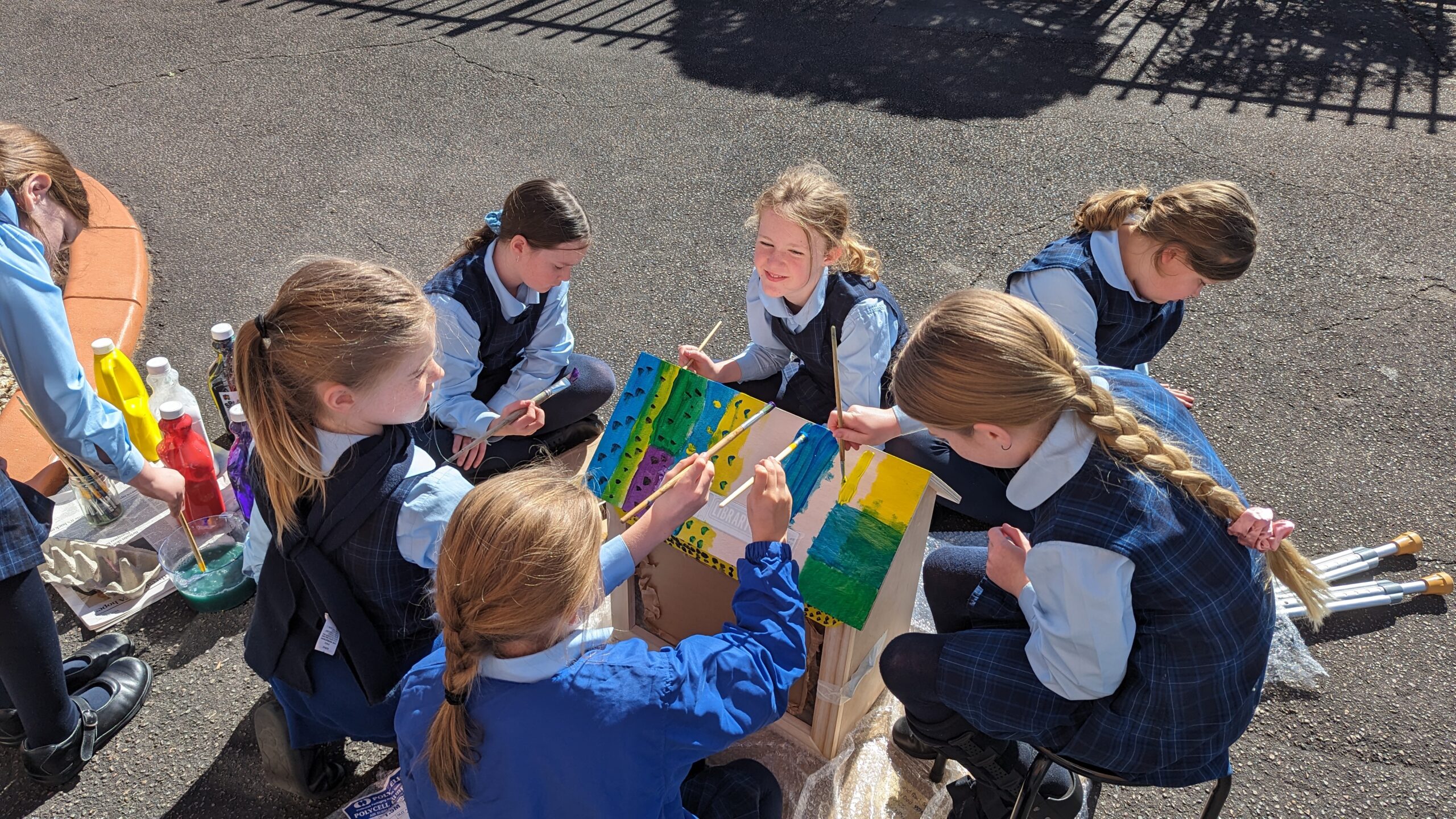 Book Week is upon us once again and Street Library Australia is very proud to be supporting the CBCA's Shadow Judging Program.

Now in its second year, the program invites young readers from across Australia to join the conversation about the CBCA's annual shortlist and choose what they consider to be the winning literary work. The winning title and author/illustrator will be announced on Friday August 25.
Congratulations to Good Shepherd Primary School (ACT), Holy Spirit Primary and Carinya Christian School (NSW), Nightcliff Public School (NT),  Our Lady's College (QLD), St Martin's Lutheran College (SA), Box Hill High School (VIC) and Scarborough Primary School (WA). These schools have received a donated Street Library each in recognition of their contribution to the shadow judging process.
We hope you love your Street Libraries and are looking forward to seeing them on the Street Library map!
Pictured: Students from Holy Spirit Primary School painting their new Street Library.